REGISTERED WATER CARRIER

We pride ourselves in being a registered water carrier using only the freshest water from approved water sources.

REGULARY TESTED

Our tankers are regularly tested to ensure the safest and healthiest water quality

WINZ APPROVED

Aquaman Water Rescue is a WINZ approved supplier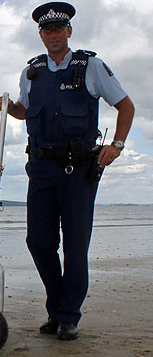 About Aquaman Water Rescue
From Policeman to Aquaman...
Local Wainui Owner Operator Paul Donaldson, is use to responding to emergencies. Following a 30 year career in New Zealand Police Search & Rescue, Maritime Police and Community Policing responding to countless rescues, emergencies and international disasters, Pauls move from Police was a life style decision to give more quality time to his young family and to serve his local Coast Community delivering a Reliable, Trustworthy, and Quality water service that rain water tank and swimming pool owners should expect and deserve.
Put your trust in Paul while he is on your property and make your water emergency his.
Aquaman also hires water tanks and pumps for the building and construction industry and events, or if you need a temporary tank while yours is getting repaired. We also offer an after hours priority service.
So let's chat and see how we can help
Get in touch!